Biography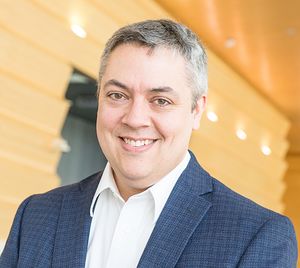 Benjamin Rivera has prepared and conducted choruses at all levels—from elementary school through adult, volunteer and professional—in repertoire from sacred polyphony and chant, choral/orchestral masterworks, opera, and contemporary pieces to gospel, pop, and folk. He has served as Chorus Director and regular conductor of the Fort Wayne Philharmonic since 2013, and has appeared multiple times as Guest Chorus Director of the Grant Park Music Festival in Chicago and Guest Music Director of Chicago a cappella. He also serves as Choirmaster of the Church of the Ascension and High Holidays Choir Director at Temple Sholom in Chicago, both featuring fully professional ensembles. After one season as Associate Conductor of The Washington Chorus (DC), he joined the conducting staff of the Chicago Symphony Chorus in 2018. Rivera was named Chorus Master of Milwaukee's Florentine Opera Company in 2019, and served as Guest Chorus Director for Chicago's Music of the Baroque for three programs in the 2021-22 season.
A professional singer in the Chicago Symphony Chorus for over twenty seasons—including twelve as bass section leader—Rivera also sings professionally with the Grant Park Chorus. He sang for many years with Chicago a cappella and several other ensembles, appearing as a soloist on numerous programs, and singing on dozens of recordings.
Especially adept with languages, Benjamin Rivera frequently coaches German, Spanish, and Latin, among others. He holds degrees in voice and music theory from North Park University and Roosevelt University, respectively, and a DMA in choral conducting from Northwestern University.